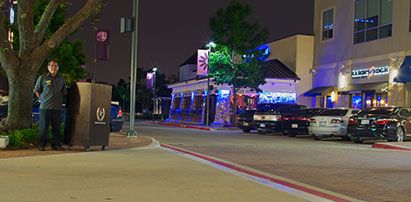 Star Parking Systems offers parking management services for parking structures and surface lots. Our protocols include screened managers and attendants, auditing procedures, and revenue control systems, including PCI compliant software. Star Parking Systems offers equipment financing, project installation, revenue reporting, revenue control programming, competitive rate analysis, discount/validation/employee parking, and equipment and facility maintenance.
Event, Garage, and Lot Management
Our experience in garage and lot management has taught the Star Parking Systems team that transparent reporting and the ability to be a one stop shop is extremely important to clients. Our management team uses clear financial reporting in order to prevent loss of business traffic so that you may enjoy maximized profits.  Star Parking Systems also offers our partners the opportunity to provide uniform service and procedures through our ability to equip their entire garage or lot.
Benefits to Star Parking Systems Event, Garage and Lot Management
We provide transparent reporting where data is organized and available to highlight financial trends leading to maximized profits.
Financial auditing, along with web-based surveillance systems monitored by both Star Parking's management and our client's management, coupled with scheduled unannounced manager visits to lots and garages, provides for the most accurate profits for our partners.